Happy first day of school to many of you!  Back-to-school time leaves many of us moms wondering how we can maximize our kids' lunches with nutritious whole food meals.  I have lots of tips to help make lunch sack packing less of a chore and recipe ideas sure to keep your child happy!  I am breaking this School Lunches series into parts to make it easier for you to follow along.  Today is Part 1: The Tools.  I'm going to share my favorite tools and "go to" items that can be used as staples throughout the year.
Some of you may be remembering while I do have a child, he is only 11 months old.  "How could Elise know how to pack school lunches?"  Well, let's just say I have packed hundreds of lunches in my day.  I hated eating out in undergrad, but was on campus usually from 7am-9pm most every weekday.  I did a lot of lunch and snack packing.  And while my husband was in grad school, I sent him off with a packed lunch every day of Advanced Plan foods.  (His favorite thing to find in his lunch box to this day is "ants on a log.")  I had also spent 3 years as a part-time nanny for several families in the Twin Cities area, and was in charge of carting the kiddos around and managing our afternoon lunches.  That was a pretty eye-opening experience for me.  I learned that kids, even from families who eat organic foods, can still be picky eaters.  That was when I started experimenting with other ideas, like food shapes and smoothie pops and recipes that keep kids engaged through lunch time.  I am excited to share these ideas with you and hope you and your child enjoy making and eating them!

School Lunches Part 1:  The Tools
Start out the year with non-toxic reusable lunch boxes, water bottles, and utensils.  Some of my favorites:
-  Bento style lunch boxes.  The bento style means the box has separated compartments for each food/side
dish.  You'll use less plastic or paper baggies separating foods this way.  Everything packs neatly into one slim container.  They make 18/8 grade stainless steel options like this box style or this stackable tiffin style.  I also really like the plastic Ziplock bento style as an option (Rubbermaid makes a similar product), especially when a liquidy side dish is packed as the Ziplock lid will be more leak proof compared some stainless steel options out there.  Obviously the 18/8 grade stainless steel is the cleanest option as far as toxicity is concerned, but on a budget and for functionality the Ziploc or Rubbermaid containers will certainly work.  They are BPA-free, that is a plus.  You mainly need to be concerned if the plastic will be heated up with the food or if hot food is placed into the plastic container.  That is when the most chemical transfer occurs from the plastic into the food.  I also like using the Ziploc bento for younger children instead of the stainless steel because it is lighter weight and easier to carry for little arms.  It's also budget friendly and recyclable, in case it accidentally gets left at school or lost on the bus — easy to replace and no tears over the loss.  We use both stainless steel and the plastic Ziploc personally.
-  18/8 grade stainless steel water bottle.  I can't stress it enough how important it is to send your child to
school with a water bottle.  Even if the only time they'll drink from the water bottle is at lunch, at least you know that some of the water they drink at school is clean filtered water.  Drinking fountains are dirty and pump out tap water.  And you don't want them drinking bottled water from a vending machine because you don't know if the bottles were heated up in transport causing plastic leaching, let alone where that water came from either.  Talk to your kids about the importance of staying hydrated and the health benefits (proper hydration = ability to focus!).  I like the colorful Klean Kanteens or the Disney themed stainless steel Thermoses.  If it's colorful and fun, kids are more likely to use it!  Have your child pick out their favorite color!  *TIP* Chill the bottle in the fridge over night for maximum chilling power through the day at school.
-  Hot food containers.  It's a great idea to switch it up from the same mundane lunches week after week.  When you're feeling in a rut, send them in with a hot lunch of soup, oatmeal, or leftover casserole from dinner.  Thermos brand has fun Disney themed options for these as well, or LunchBots also makes a thermal option.  *TIP* To get the max 5-6 hours of hot insulation out of these thermal cups, warm them up first by pouring boiling water inside and let sit for about 10 minutes.  Dump water out and add piping hot food and seal.  Add to sack lunch and ready to go!  It'll still be hot a lunch time.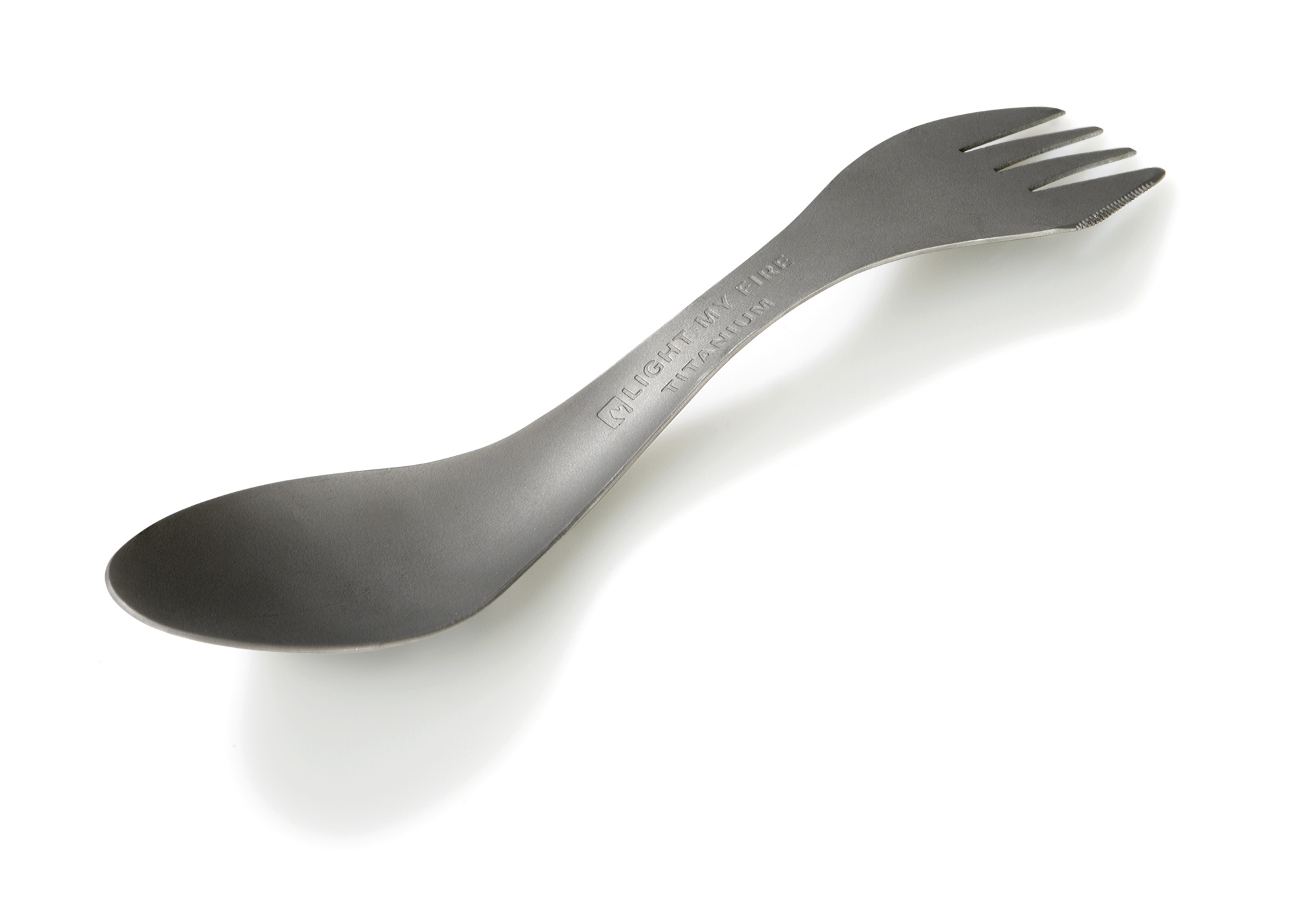 -  Eating utensils.  I am a huge fan of reusable whenever possible.  Reduce and reuse.  It's also often the healthier option.  I think I shared my favorite bamboo eating utensils in a past Christmas gifts post, but here they are again.  You can also get camping style compact titanium utensils which are super light weight.
-  Lunch bag.  It's a good idea to still use a lunch bag to carry everything in, even if you're using a bento box,
just in case something leaks.  A good quality lunch bag can also be chilled and will have room to store ice packs to keep your lunch fresh.  Look for something that opens on the side rather than the top.  This allows you to maximize your packing space.  This is the one that we use personally, the KOKO FreshPocket (just ignore the fact that they call it "the man's lunchbox" lol!).  It's the perfect size to fit everything, including a Thermos water bottle!  And with 2 ice packs in the built in compartments, it keeps our food cool for about 5 hours while sitting at room temp.  I have heard these Neoprene purse style bags are fabulous at insulating when ice packs are used, and they're roomy with extra stretch for large load days.  I see Thermos has their own kids lunch bags, and I do love the quality of their brand so I'd trust these bags to try them (and can't go wrong with that price!).
-  Ice packs.  You probably already have a few in your freezer ready to go, but I had to share the CUTE ones a family I used to work for had for their children.  They are from Rubbermaid.  Each child had their own animal.  It was a cute way to personalize their lunches and keep them engaged.  We, personally, use the ice packs that are slim designed.
-  Instead of plastic baggies.  Again, I am all about reduce and reuse. 
Also, the type of plastic that is used to make plastic wrap and plastic bags is one of the worst as it easily leaches the plastic into the food it touches without heat exposure.  For long term cost savings and instant health promotion, switch to stainless steel containers, glass containers, reusable cloth type baggies, or stronger and safer plasticware like the Ziploc storage bentos.
-  Homemade push pops or 'gogurt'.  This is by far one of my favorite whole food lunch ideas.  I found these push pop style silicone molds that any kid is sure to love!!  We use them and looove them and we're big kids!  They're so easy to use, just pour in what you want to freeze, pop on the cap and it's ready to freeze.  I'll fill them with leftover smoothie, coconut milk mixed with lime zest, Greek yogurt and fruit, pureed mango with coconut milk, and (on the rare chance we have any leftover) homemade ice cream.  After a few hours, the consistency will be more like soft serve, but it's still really fun to roll up the bottom of the tube to eat your frosty treat.  Here is another brand in the same size.  They also make a mini size — so cute for kindergarten/1st grade!  The trick in using these successfully over and over again is to wash them the same day, and get one of those bottle brushes, the skinny kind, to get all the way down to the bottom.
-  Make food fun.  Cut veggies and fruit in fun shapes and design food art out of your shapes.  It's the fun little
touches that excite your child when they open their lunch box and help them have a good time while eating healthy.  Believe me, there will be a kid chomping away on a cupcake, candy, or some food your child would rather have, but food art could help make the less desirable healthy foods 'taste' better!  Use cookie cutters you already have, or pick up some fun new ones.  Get creative!  Have your child help you pack their lunch the night before and let them design with the shapes.  Some ideas:  stars and flowers,  Christmas, flowers and leaves, classic circles, animals, butterflies and flowers, or plane, train, racecar.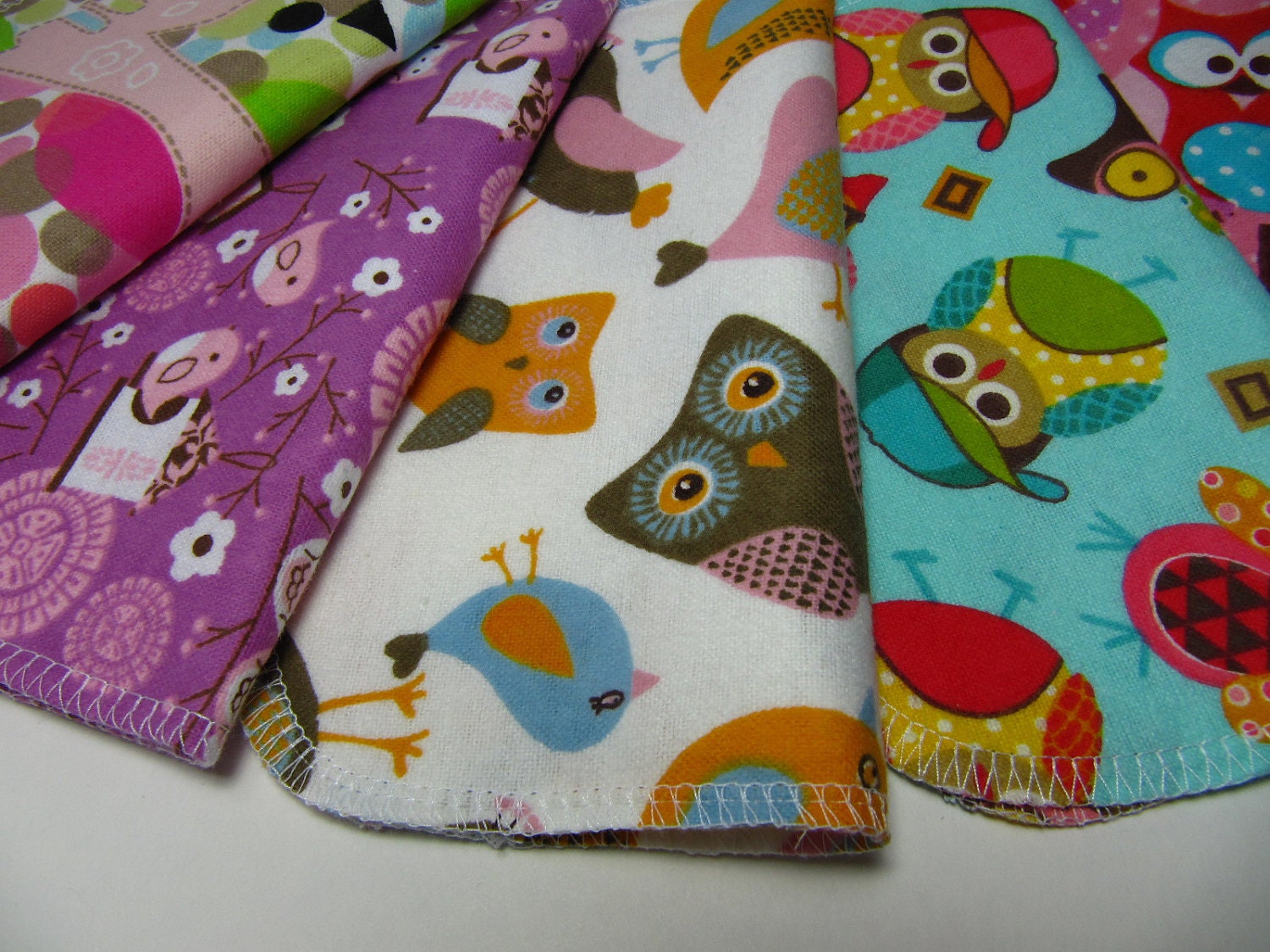 -  Cloth napkins.  Reduce and reuse, right?  You can make your own cloth napkins with your child, or help them pick out a colorful set of their own for the school year.  Cocktail size would be perfect!  A pack of 5 or 6 will be enough to get you through each school week.  Just toss them into your laundry load each week.  You actually save $$$ this way, and keep napkin waste out of the trash!  Here is a cute set from Amazon.com, or you can find lots of cute options on Etsy.com.
Come back tomorrow!  I'll be sharing some tips for planning lunches in advance.